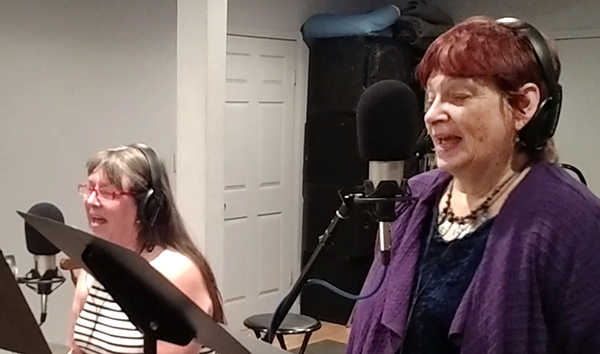 At the end of September, I had some of my fellow music lovers and singers come into the studio for a vocal recording session. First, my wife, Dena, and Jeralynn Strong added their vocals to It Ain't Natural. This is a fun country-rock tune that we wrote together three summers ago up in the lovely canyons of Fairplay, CA. I was happy to hear them join in on this collaborative effort. It truly felt natural and right. We even co-created and added a spoken introduction to the tune that honors the original inspiration for it. Well done, Dena and Jeralynn; we finally came full circle on it!
Vocals by the In This Circle Folk Choir
Later that same session, three other folks from my community joined us. So, on this glorious day, the In This Circle Folk Choir came to life! I extend my warm gratitude to Joe E. Franklin, Karene Piccolo, and Chris Conyers, as well as, Dena and Jeralynn. You all brought my folk choir vision to life on the spirit ballad, Thread of Love. It was a joy to witness all five of you, working and singing together. Bravo!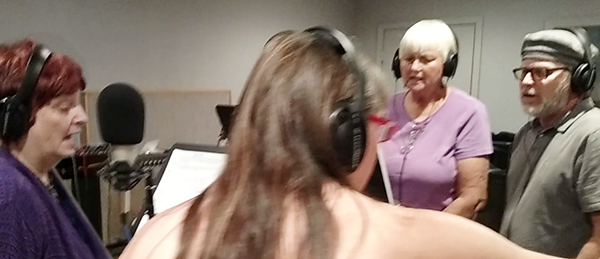 New Song Inspiration
Dena and I went to hear Iris Dement at the Harris Center in Folsom in late September. Here's a tune from Dement's latest album.
We both enjoy her musical spirit and songwriting. The next morning after the concert, I woke up with a new song bubbling in me. Apparently, the Muse gifted me as a result of the previous evening's offering from Iris. When I shared the new song with Dena, she commented that it must have been my turn to be inspired. She then reminded me that during the last concert we heard Iris Dement a few years ago, she herself was inspired to write a great tune called To My Inner Critic. Here's a very rough cut we recorded of it a while back on a phone.
We are a quite a musical team, Dena and I!