What's Been Going On?
New Musical Adventures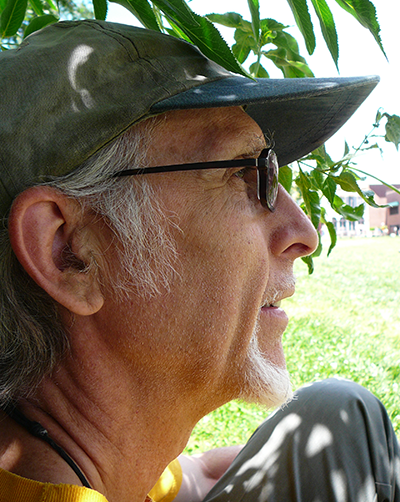 I've had some new musical adventures since my last Notes from the Meadow edition was published in late August.
1) Successful and fun volunteering with summer camp for kids. (see my post elsewhere in this Notes edition).
2) Playing music for Friend Aid, a local event in support of a good friend.
3) More track mixing in the studio; moving me closer to releasing my new album.
4) Sharing my new version of a song inspired by the poetry of Rumi with Coleman Barks, a well-known American poet. As one of the translators of Rumi's poetry, Mr. Barks has even given me permission to record the song.
Album Release Postponed
During this past summer, I had planned to release In a Circle by late September and then have an album release concert in mid- October. However, after putting myself through the mental/emotional meat grinder for a month or so, I realized that I was NOT having fun and NOT enjoying the process. Therefore, I made a healthy choice for myself to "stop the madness" and slow down the process. Consequently, I cancelled the October concert date and my new album release date will be Spring 2018.
Music Survey Results
Recently, I sent out a one question survey to the Notes subscribers and my other musical supporters. I wanted to find out what media format folks preferred to use for listening to my forthcoming album. So far, I have not been surprised to discover that only a few more folks prefer the media choice of playing a CD over that of accessing my music via a download card. At the same time, a small number of folks would prefer to listen to my new album via a thumb drive. Overall, it appears that half the folks still play CD's and the other half prefer to download music for their listening enjoyment. Apparently, the music industry continues to be reshaped, due to changes in technology and information access.