ThisineIt's time to shine the friendly Meadowlark spotlight on one of my favorite local Sacramento artists. This week, I present to you the one and only, Jon Merriman.
Jon Merriman Trio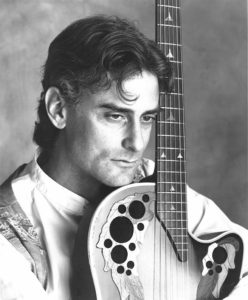 I met Jon way back in the mid 1980's through another good friend and musician, Christian Heilman. At the time, Christian was playing drums with Jon and Richard Siegl on electric bass in the Jon Merriman Trio (JMT). I recall the JMT playing in small, intimate venues around the Sacramento area. I have fond memories of listening to the trio back in the day. They put on quite a satisfying show playing Jon Merriman originals with verve and joyful abandon. Here's a photo of Jon from the JMT era (or shortly after.)
When the Rain Stands Still
After the trio broke up in the late 80's, Jon moved on as a solo act. He put his focus into his unique playing approach to instrumental jazz guitar (see the bio page on his website). Since 1995, he has released three albums. The first one was all original tunes; the second one was mostly originals; and the third album was covers of some his favorite tunes. You can find two of his albums, When the Rain Stands Still and, Solitary Man, online, the last time I checked. All of Jon's albums are released under his in house record label, Genwa Records. Here's the title tune from his first album, When the Rain Stands Still.
Over the years, I've had the persistent idea of adding lyrics to some of Jon's melodies, so more folks can enjoy his sense of melody and composition. Also, this would transform Jon's tunes into full songs that I can play and sing. We met last year for a songwriting brainstorming session. Now, I have yet another musical project to work on in my retirement years. My hope is that at least one of those co-written tunes will make it onto a future album of mine. And, speaking of musical collaborating, Jon did play guitar on three tracks of my Older and Wiser album. His graceful guitar voice will also appear on my upcoming new album, In This Circle.
Growing Up in Nebraska
In May 2015, Jon put his own time and money into presenting himself in a solo showcase at the Harris Center in Folsom, CA. I knew this was a big deal for him, so I had to be there in support. He titled it, Music of the 60s. Dena and I attended the concert and thoroughly enjoyed ourselves. I was happy for him to see a great turnout of friends, neighbors, and family.
Here's what Sacramento.Eventful.com had to say about Jon's showcase:
If you think a solo, instrumental guitar concert is the most boring thing you've ever heard of, this is the concert to change your mind! Upbeat and lively and full of the great pop songs of the 1960s, Jon Merriman and his guitar take on the golden age of pop music. From the early British invasion to the great American bands of that day, Jon brings back all the sounds of the most exciting musical time in recent history.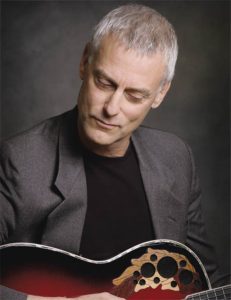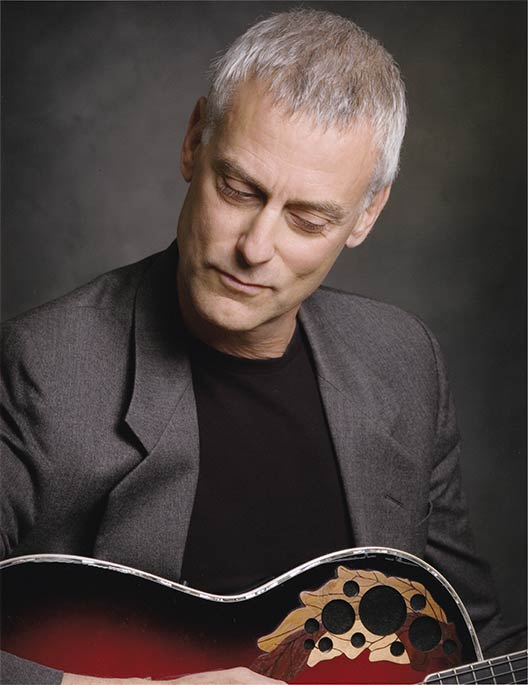 Jon also shared anecdotes from his days of growing up in Nebraska during the 60s. Apparently, his boyhood town was one of the last ones to get on the state's power grid with access to electricity and modern lighting. Even though the media choices were limited at that time in Nebraska, he was still able to hear and see The Beatles on radio and t.v. It seems that had a huge impact on his musical journey.
Your Tuesday Morning Guitar Song
About six years ago, Jon began producing guitar music videos and they're all published on his very own YouTube channel, Genwaworldwide. Most recently, he began a new series of YouTube videos called Your Tuesday Morning Guitar Song (YTMGS). In this series, Jon brings into play his earlier experience as a college radio broadcaster and blends it in with his friendly way of sharing his passion about music. I invite you to check it out!
Also, to show that Jon is not just a one-trick pony, he currently provides live music for a monthly Sacramento event, Soul Talks. And, before I forget to mention it, Jon also has years of experience in running sound for live shows in the greater Sacramento area like the annual Earth Day celebration in Southside Park.
Finally, to complete today's Local Artist Spotlight with a flourish, here's Volume 3 of YTMGS in which Jon does his solo acoustic guitar thing on a big 80?s hit, Take On Me, from A-Ha. Keep making it real, Jon. Enjoy!? [For more information about this local artist, go to http://www.jonmerriman.com]