A Jazz Vision
In high school, I remember a quiet, unassuming guy named Randy Mosley(?) who didn't draw much attention to himself during class. However, when I saw him playing stand up bass with the jazz band in the school gymnasium and looking cool in his houndstooth suit jacket and tie, I remember thinking something like, "That's cool! I want to do that." Even with that musical vision (along with my aversion to learning music theory and formal music study), I chose to start playing guitar at 16 years old, instead. I still think the stand up bass is cool, though. What I didn't know then as a teenager was what musical adventures awaited me, especially decades later.
"The spirit of jazz is the spirit of openness."
Making the Connection
As my guitar playing skills and curiosity evolved from adolescence into my young adult years, I branched off from mainly listening to the folk, rock, blues, and pop genres and began swimming in the jazz end of the music pool. I had read about and listened a bit to music of the jazz greats (Miles Davis, Charlie Parker and others), but I didn't really connect with their musical language. In my early '20s, I was introduced to the mysterious coolness of jazz while living in an artist's collective down south in Atlanta, GA. As I recall, one of my housemates named Doug liked to play LP's by sax players (ex., John Coltrane, Eric Dolphy and John Klemmer), as well as piano players (ex., McCoy Tyner), while doing yoga or cooking in the kitchen. I still remember doing yoga in the living room while listening to Klemmer's Waterfalls album, as rain was falling against the window. Here's my favorite track titled Utopia: Man's Dream, pt. 1.
"Jazz to me is a living music. It's a music that since its beginning has expressed the feelings, the dreams, hopes, of the people."
Birds of Fire
While living in Atlanta during that time, I had the pleasure of hearing and seeing McCoy Tyner play in a small Atlanta venue, as well as experiencing the legendary jazz-fusion band, Oregon, live at the old Great Southeast Music Hall. A few years later, while living in Denver, I heard Weather Report live in concert with Wayne Shorter on sax and the legendary Jaco Pastorius on bass. By this time, I was now a jazz fan and appreciator and have remained so over the years. Also, in the early 1970s, I was inspired by the amazing jazz-fusion band called The Mahavishnu Orchestra, led by guitar master, John McLaughlin. My favorite album of theirs is still The Inner Mounting Flame. Here's a fun track titled Dawn.
"The mathematics of rhythm are universal. They don't belong to any particular culture."
It Don't Mean a Thing
Fast forwarding to the 21st century, in the fall of 20I9, I met up with a couple of guys I used to sit with in a men's group back in the 1980s. With Mark on keyboard and myself on guitar, we backed up Bill on vocals, as he sang jazz standards such as Ellington's, Don't Get Around Much Anymore and Hoagy Carmichael's, Georgia. It was a good stretch for me playing those strange, yet interesting guitar chords in a friendly and relaxed environment. Since the first session was so enjoyable, I agreed to join them again and it became a monthly thing.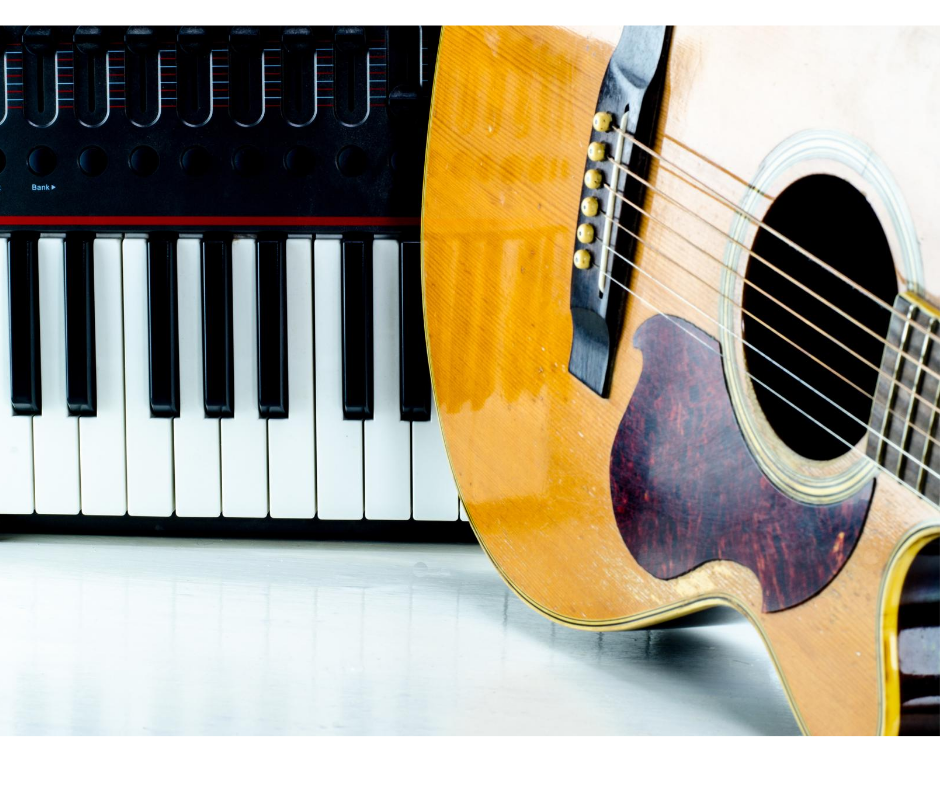 "Music should always be an adventure."
Do Nothing Till You Hear from Me
Somewhere along the way, Mark mentioned he was playing piano with a jazz band and that they were looking for a guitar player. I didn't think much of it since I've never really considered myself to be a jazz guitarist. Eventually, Mark invited me to a music jam that included guys from the band. So, I chose to face my fear of playing jazz chords with experienced jazz musicians and was surprised to find I was accepted and not asked to leave. Of course, I think it helped that it was a jam and not a paying gig.
"Jazz is there and gone. It happens. You have to be present for it. That simple."
If You're Young at Heart
After a couple of jams with the same guys, Larry the bass player asked me to seriously consider joining the band. Even with my excuse of only being a rhythm player with those tricky jazz tunes and not being a lead player, he told me that he thought I had what I needed to handle it. Plus, he informed me I would be making his task of playing bass easier by reinforcing and adding to the band's rhythm section. So, I went to my first rehearsal within a few weeks and, voila, I was in the band. I truly had "passed the audition" without any pressure or high expectations from my new band members and my fear was transformed into joy. Wow! I had no idea back in my high school days that, years later, I would wind up playing up in a jazz ensemble. I'm including a few YouTube clips from one of my band gigs for your enjoyment.*
"Jazz is one of the best things you can find in your life, it can always be your friend."
* Note: Sadly, all of my live jazz band (and Sunday morning) gigs were cancelled as of mid-March 2020, due to the
COVID-19 pandemic and I don't expect to have any more live gigs for the rest of the calendar year. I'm really looking forward to playing for live audiences again.