I am blessed…
Blessed the Song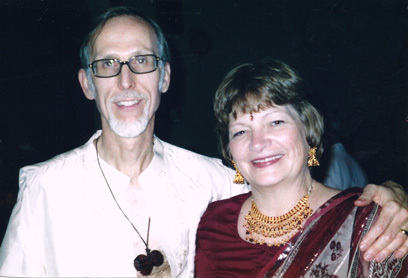 I wrote this song – Blessed – for my life partner, Dena, back in early 2006. At that point in time, we had been married for over one year and she was out of town for a long weekend. I was missing her being home while, at the same time, experiencing gratitude for our journey together, so far. As I recall, Dena was staffing a Woman Within weekend, a sacred feminine initiation experience for women. We have both been part of conscious men's and women's communities, even since before we met. It's a piece of what drew us to each other, since we have both done a lot of personal growth and soul work during our time on the planet.
Dena and I met after we had been going to the same church (Spiritual Life Center) for over a year and we'd even been singing in the same choir. I invited her out on a date and she wasn't available that weekend, plus she lived out of town. Since I wasn't interested in a long distance dating arrangement, it took me over another year to ask her out again with our first official date happening in May 2003. She likes to remind me of how long it took for us to finally go on that first date, so that's one detail I'm not likely to forget!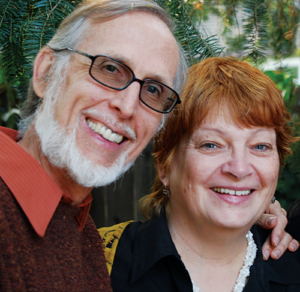 In our time together over the last 13 years, we have been blessed in many ways, as individuals and as a couple after riding the carousel of life via difficult childhoods, marriages followed by divorce, and parenting. As a couple of creative folks, we have enjoyed (and struggled) sharing our creative expression with each other and our community of like minded souls through ambitious or long-term projects like The Daily Napkin and the Souls Journey musical collective.
Our current adventures as a couple involve time at community gatherings, concerts, plenty of individual creative projects and enjoying time together on short trips to visit our two grandchildren, Amanda and Kyle.
It is truly a blessing to be alive and sharing our lives with each other and with all of you!