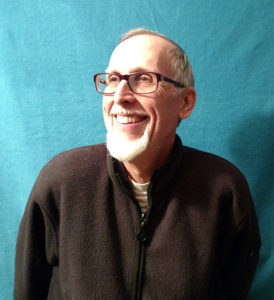 Music and singing is my passion. I grew up in the American Midwest in a musical family, singing in church choirs and playing on my father's baby grand piano. I've been playing acoustic guitar since I was 16 (that's over 40 years) and writing songs since my early 20's. I began playing electric guitar about 12 years ago.
I have inspired and amused folks with a wealth of songs, ranging from ballad to social broadside. My musical style is nourished by roots that run deep in folk, rock, pop, blues, country, jazz, world music, spiritual, and children's music. My ability to connect the song with the occasion in a variety of different venues creates a singular wedding ceremony, an intimate house party, or an eclectic spiritual celebration. I have performed solo in a variety of venues, as well as with various other musicians.
In my early to mid 20's, I was an active member of an international yoga community. As a member of that community, I spent many hours learning, playing and singing bhajans (devotional songs) and chanting kiirtan, along with regular meditation practice. I have led Community Kiirtans with my wife, Dena, and the Souls Journey music collective in the greater Sacramento area for over 12 years. In the fall of 2011, we created a change up with the community kiirtan collective and started the band known as Souls Journey. The band has performed primarily in the Sacramento area over the last 5 years.
I love to sing lead and back-up vocals, play rhythm and finger-picking style guitar, and I enjoy playing keyboard and whistling. My current passion is working on the release of my second studio album and exploring the mysterious universe of partial capos. I'm also an expressive poet and looking forward to publishing my first chapbook of poems.